Step One: Branding Kickoff Call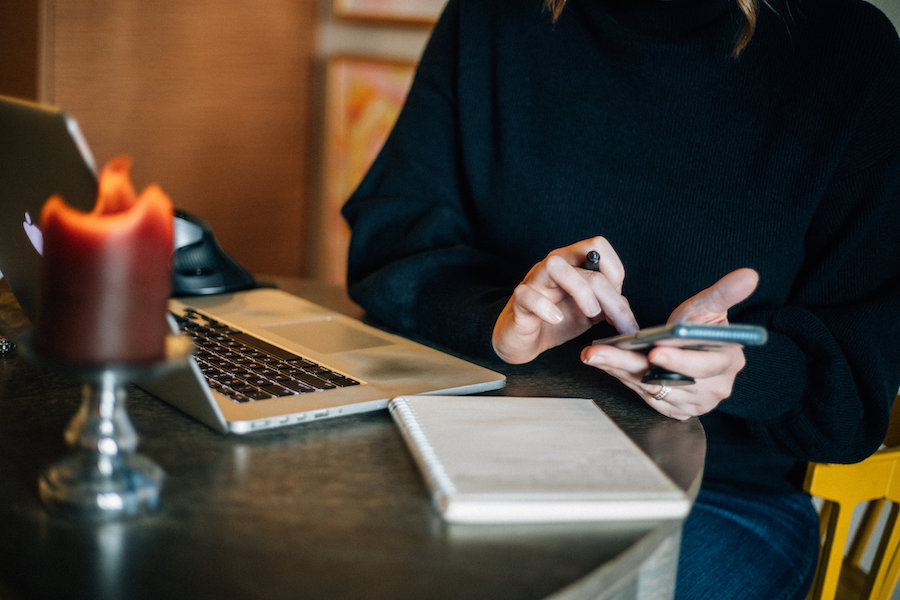 Collaboration is essential to developing a brand that "works" now and for many years to come. Here, it's all about the excitement of starting a new business or showing up intentionally.
Some of the questions you'll be asked:
What are you building?
What are your plans for this business in the future?
Who is your client?
What are some of the objections that keep a person from booking with you?
*You do not need to know all the answers, it's a time for the designer to get onboard with your vision.
Step Two: Create a Design Brief
"But, how will I know we are on the same page, visually?" This is a real-life question a wonderful Highly Anticipated client asked. Most of our clients have been through a branding process before, some good experiences, some not so great. A design brief is created before the logo and organizes the "why" of a business and what design needs to do in order to communicate the "why." 
The ultimate goal of the Design Brief is to become a roadmap of how the design will be built. From here we work with you to see where the design brief matches or enhances your vision, and where it needs to be edited. 
Design Briefs are internal guides for your business and are not meant to be seen by others. They can be edited as the process goes along, but fixating on every word is not helpful.
Step Three: Design Presentation
Step Four: Edits
Step five: Delivery
Step Six: On-going Support