are you embarrassed to send people to your website?
Here is Your Guide to Website Changes That Will Actually Make a Difference
A 45-Point checklist that covers what search engines like Google care about in a website and what potential clients need to see before they call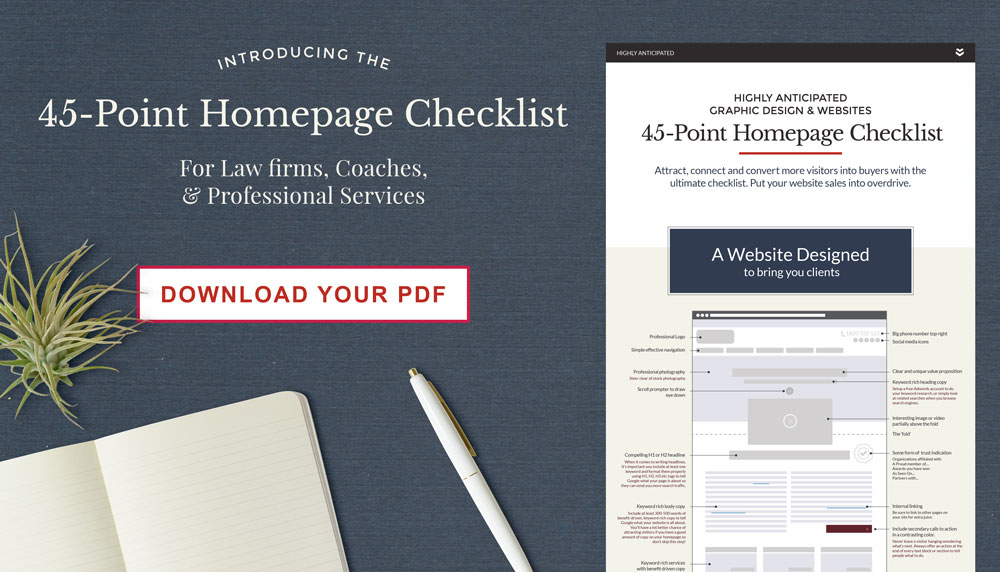 Let me send you the "45-Point Homepage CheckList"
Straight in your inbox, you'll find my PDF checklist to whip your homepage into shape. From time to time I'll also send you some tips that will help improve your brand and online presence.